SureSmile® – Lakeway, TX
Designed for Modern Life
Oris Dental Studio was built on principles of modern dentistry, which means offering treatments that elevate the dental patient experience. We proudly offer SureSmile in Lakeway, TX as one of our orthodontic treatments. Achieving a straighter and more beautiful smile doesn't need to come with months of noticeable metal brackets in your mouth. Our dental studio prioritizes discrete orthodontic options. While the options for clear aligners seem to increase each year, our extensive research and years of experience made it clear that SureSmile is truly one of the best options for our patients. Read on or give us a call today to learn more or schedule your consultation!
Why Choose Oris Dental Studio for SureSmile?
Advanced Digital Dental Impressions
Straightforward & Effective Orthodontic Treatment
Highly Trained & Experienced Dental Professional
How SureSmile Works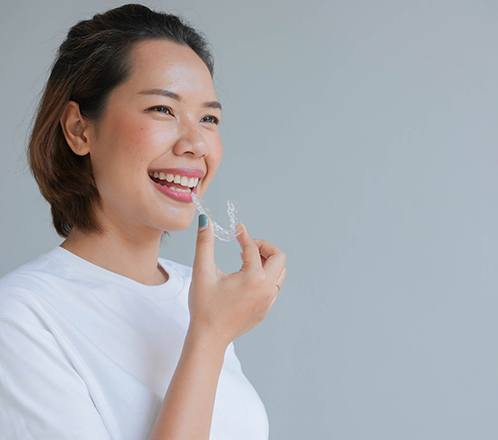 Instead of utilizing metal wires and brackets, our team can use SureSmile clear aligners to straighten your teeth. Using modern technology, we will scan your current smile and develop a plan to achieve your desired results. A progressive system of custom plastic trays will be created based on your individual plan. By wearing your trays for 20-22 hours a day, the aligners will gradually shift your teeth into their more ideal positions. Once you've worked through the complete series, you can expect to show off your newly straightened and beautiful smile!
Indications for SureSmile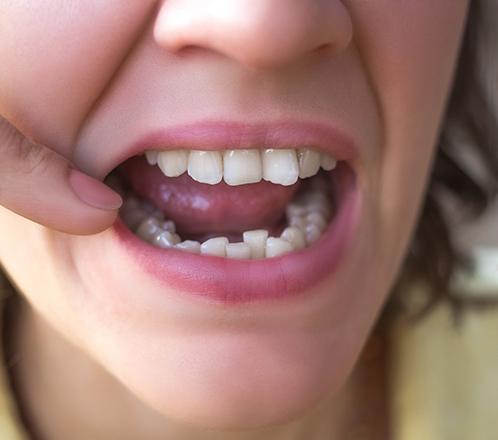 Here are some of the most common orthodontic problems that SureSmile clear aligners can address:
Crowded Teeth
An overcrowded smile can negatively affect both the look and function of your pearly whites. This can even increase your risk of developing plaque, tartar, and infections, as it can be more difficult to clean your teeth. With SureSmile, you can guide your teeth into their proper positions, fixing overlapped and crooked teeth.
Gaps Between Teeth
Spaced-out teeth can impact both your oral health and self-esteem. Fortunately, SureSmile aligners can gradually resolve the issue by placing gentle pressure to help shift your teeth to a more perfect position.
Bite Alignment
A misaligned bite can be a major issue for both your oral health and the function of your smile. Our team can utilize SureSmile clear aligners as well as any necessary accessories, such as elastic bands, to correct problems like overbites, underbites, and more.
The Benefits of SureSmile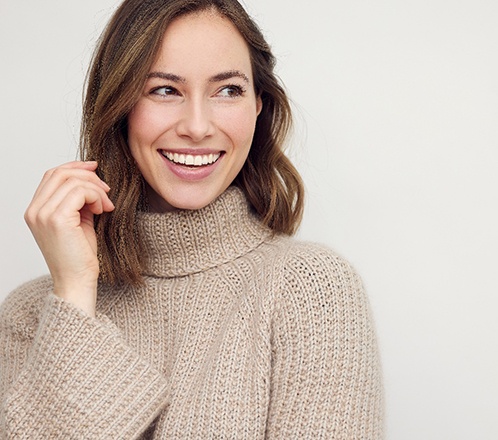 SureSmile is a popular orthodontic solution because of its virtually invisible approach to straightening teeth. Here are several other benefits you can appreciate from this treatment option:
Completely removable trays
Simple oral hygiene
Sturdy and comfortable aligners
No dietary restrictions
Fewer check-in visits
Quicker treatment timeframe compared to traditional braces
How Much Does SureSmile Cost?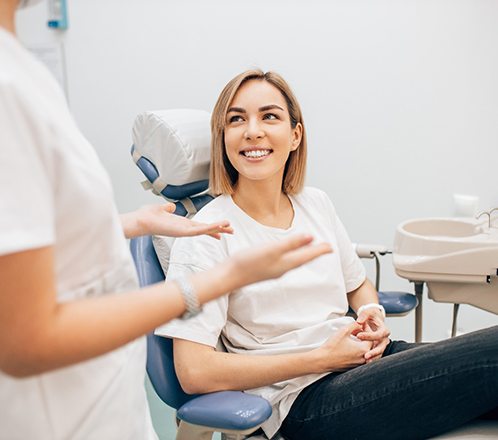 It's nearly impossible to provide you with an exact price estimate of SureSmile without first seeing us for your initial consultation. Each treatment plan will be customized for each patient, so the cost can vary. Some factors that influence how much you'll pay include the number of trays you'll need, the complexity of your orthodontic issue, and if you need additional accessories like rubber bands. Our team will evaluate your situation, determine the appropriate treatment plan, and give you a more precise cost estimate during your initial visit with us.